The lo-fi genre is still not completely characterized and perhaps will never be fully defined, as the line between pop-art and lo-fi music is blurred beyond definition. Generally lo-fi is achieved through recording in alternative, legacy or outdated methods or by degrading the quality of the recording in some other way. The quality of recording is part of the music and part of the expression of the artist…some musicians may integrate a lo-fi sound others embrace it and wrap up in the sound so that it is integrated fully.
Times New Viking's Dancer Equired is the first offering since moving to Merge, and offers some other firsts. This is the first time the band locked themselves away to record, which is obvious in the very wholeness, or completeness of the songs. The discordant twisting and turning from previous works is far more subtle, with songs such as "It's a Culture" providing an altogether harmonious sound with lyrics and delivery that are pleasingly poppy.
The entire album is in-fact a soft-shine collection of melodic, poppy music, with Beth's ethereal voice dancing in and out of almost every song. The very thing that will make Times New Viking more palatable to the "mainstream" will be the very thing that lo-fi die-hards will hate about the album, it's good even by radio standards. It's the sound of a band that has constructed real life songs and delivered well-constructed audio pop art.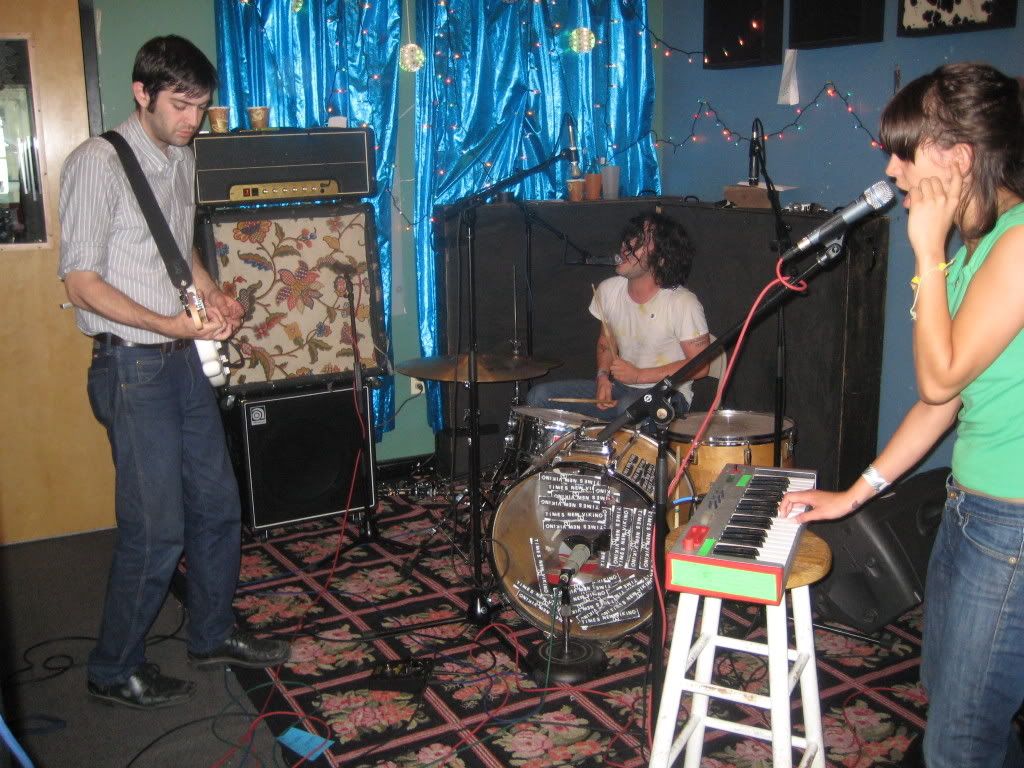 The textures across the album are strikingly familiar, twisting and turning and overlapping one another layer upon layer. "Fuck Her Tears" is a mix of clever lyrics, punk rock sensibility with a bubble-gum wrapper and sounds like a grown-up version of Times New Viking, altogether pleasant.
The album drops Tuesday, April 25, 2011, the vinyl version offers a whole sound, contrary to the cuts recorded on it and acts like a warm mug wrapped around a crazy cocktail. It wont be long before these sounds are captured in a mainstream soundtrack, each track treated differently magnifying the emotion by it's delivery and distortion.
Times New Viking is touring now, busy taking this sound on the road and sharing the lo-fi love. Dancer Equired is the perfect summer album, made for background at a cookout or while dipping toes in water, full of in and out sounds busy enough to catch the listener's attention, pleasant enough to go with any meal. This is a recommend catch for a live show,  and worth a spin, even if lo-fi isn't your thing. For those a little nervous to enter the lo-fi arena this is a perfect start and will cut your teeth while offering an honest listen to a lo-fi original.
By Meredith Underhill
Fuck Her Tears by Times New Viking