"So now, I am older, Than my mother and father, When they had their daughter, Now, what does that say about me?"; these are the opening lyrics to the latest magic to grace our ears, almost seeming to reflect the young Robin Pecknold's view on the success of Fleet Foxes, compared to other accomplishments that could have been obtained in his short, yet already successful, life. It is probably fair to say that the first releases in 2008 from the Fleet Foxes were unexpected but near perfect gems in the music world, claiming many a 'top 20 albums of the year' spot, so it is no real surprise that almost three years later we have all been sat on the edge of our seats in anticipation waiting for the latest genius from the Foxes, Helplessness Blues.
By anyone's standards this is one of the most beautiful records to be released so far this year, the old wooden flutes and angelic harmonies entwined with Pecknold's ever amazing lyrics make it a must listen. The mood of Helplessness Blues as a whole is much darker than that of Sun Giant EP and their self titled LP but this allows it to also be a lot deeper, more obvious are the emotions and slight struggles through the LPs creation.
The opening track 'Montezuma' hears Pecknold ask questions such as "Could I wash my hands of just looking out for me?" to only be answered by more questions. His view on things larger than himself engulfed by the soothing indie-folk sounds that we have all grown to love since listening over and over to the previous records from the Seattle six-piece make the album an enjoyable experience for listeners old and new.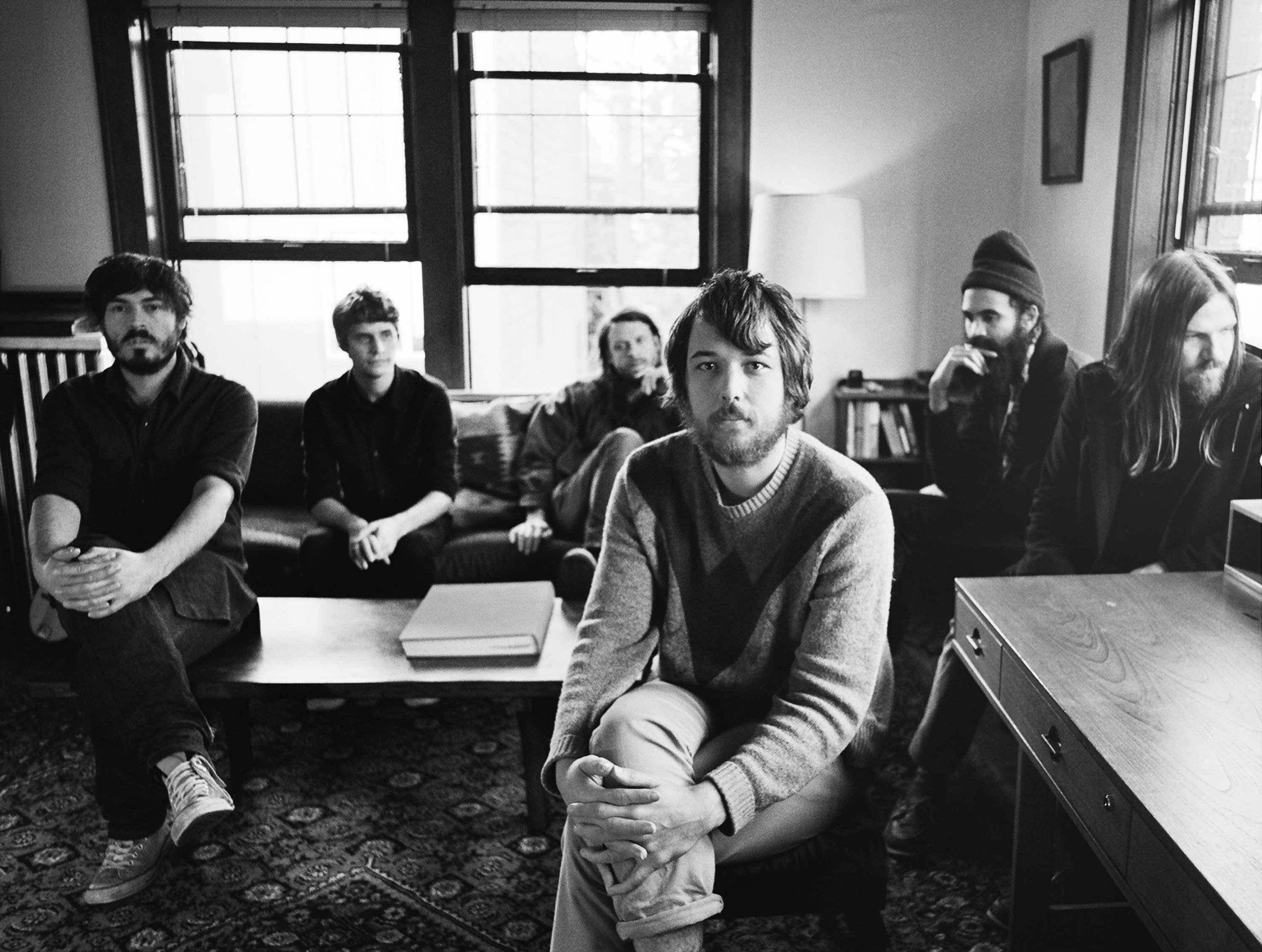 The title track 'Helplessness Blues' starts soft and quiet as Pecknold ever stunning lyrical journey slowly takes the foxes through a mandolin-heavy love song unashamedly full of heart rendering sadness, sticking to looking beyond himself, Pecknold sings of childhood misconceptions right through to the wistful fantasies of old age, the helpless voice of confusion that is still looking for answers, and why not? He is still young after all.
The album gains speed and emotional velocity through the eight minute 'The Shine/An Argument'  with Pecknold really giving his voice box a kick singing "Sunlight over me no matter what I do", wrapped around random jazz interruptions and all round enthusiasm just oozing from the track with a flurry of woodwind, brass and strings. This track definitely holds the crown for Pecknolds most amazing delivery to date and emphasizes the Foxes journey into the unknown since their first album.
For those who loved Sun Giant EP and Fleet Foxes (the album) from these fabulous musicians, you will not be disappointed. For those yet to have Pecknold's vocals, Skyler Skjelset's guitaring or even J. Tillman's drumming grace their ears, this reviewer really would urge all to take the time to at least listen once to this magical journey.
Written by Feeona Fletcher
Fleet Foxes – Helplessness Blues by subpop